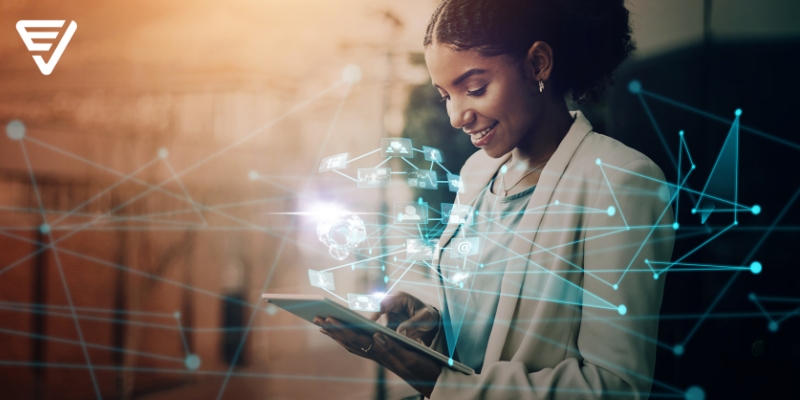 IoT In Healthcare - Transforming The Industry With Connected Devices
Health is one of the major concerns of many people these days. Everyone has some minor or major health issues. However, there has been a tremendous evolution in the industry of healthcare in recent years. There has been integration of the Internet of Things (IoT) being a game-changer. It has bought connected devices, equipped with sensors and data analytics capabilities, transforming the industry by providing real-time monitoring, personalized patient care, and efficient management of healthcare resources.
IoT in Healthcare
In the healthcare segment, IoT is revolutionizing patient care in the industry through real-time monitoring, wearables, and smart medication management. These connected devices seamlessly enhance diagnostics, optimize resource utilization, and facilitate virtual consultations. Challenges often include data security and regulatory standards. Nevertheless, there is a transformative impact of IoT that promises the future of personalized, data-driven healthcare solutions.
1. Remote Patient Monitoring
One of the most significant contributions of IoT in healthcare is remote patient monitoring. When devices are connected, it allows healthcare professionals to monitor patient's vital signs, medication adherence, and overall health status remotely. This removes the necessary need to visit the hospital and improves patient outcomes that enhance the quality of living of individuals with certain chronic conditions.
2. Wearable Technology
Smartwatches and fitness trackers are some examples of wearable devices that have become ubiquitous in our daily lives. In healthcare, these devices play a significant role in tracking and managing health metrics. It can easily monitor heart rate and physical activity to keep track of sleep patterns. These wearables provide valuable data that aids in preventive care and early intervention.
3. Smart Medication Management
IoT has enabled medication dispensers and smart pill bottles that help to address medication non-adherence issues. With these devices, reminders can be sent to patients to take their medications on time, track adherence, and alert healthcare providers or family members in case of missed doses. This improves the compliance of patient and reduces their risk of complications.
4. Enhanced Patient Engagement
With these connected devices, patients can actively participate in their healthcare journey. There are these mobile health apps, paired with IoT devices that enable individuals to monitor their health, set goals of wellness, and receive personalized insights for having a more effective healthcare journey. This increased engagement fosters a sense of responsibility for one's own health and encourages them with a proactive approach to preventive care.
5. Streamlined Healthcare Operations
IoT in healthcare goes beyond patient care, it optimizes the operational aspects of healthcare institutions. These connected devices can be used for asset tracking, inventory management, and monitoring the condition of the medical equipment. This leads an improved efficiency, cost savings, and a more streamlined healthcare delivery process.
6. Data Security Challenges
There are undeniable benefits of IoT in healthcare, although it's crucial to address the associated challenges, particularly in terms of data security and privacy. This vast amount of sensitive health data that is generated by the connected devices requires some robust cybersecurity measures for protecting the leakage of any information of the patient from unauthorized access or malicious attacks.
7. Future Possibilities
The future of IoT in healthcare holds some exciting possibilities. They have advancements in artificial intelligence (AI) and machine learning (ML) that can future enhance the capabilities of a connected device to enable more accurate diagnostics, predictive analytics, and some personalized treatment plans. Moreover, the integration of 5G technology facilitates faster and more reliable data transmission by supporting the seamless operation of IoT devices in healthcare settings.
8. Improved Diagnostics through IoT
Connected medical devices are enhancing diagnostic capabilities. IoT-enabled diagnostic tools like smart imaging devices and biosensors provide healthcare professionals with real-time data for an accurate and timely diagnosis. This can significantly reduce the time taken to identify and treat medical conditions that lead to better patient outcomes.
9. Efficient Resource Utilization
IoT plays a crucial role in optimizing resource utilization within healthcare facilities. Smart energy management systems, for example, can monitor and control energy consumption which leads to cost savings and a reduced environmental impact. Moreover, IoT helps in efficient staff allocation and workflow management to ensure that healthcare providers can keep their focus on delivering quality care.
10. Emergency Response and Disaster Management
In emergencies or natural disasters, IoT devices play a vital role in disaster management and response. Connected devices can be used to monitor and coordinate emergency medical services, and track the availability of medical supplies. This ensures timely communication between healthcare providers and emergency responders by ultimately saving lives in critical situations.

11. Wearables in Clinical Trials
The wearable devices are not just for personal health tracking, they are increasingly being employed in clinical trials for collecting real-time data of participants and their health metrics. This streamlines the data collection process and also provides researchers with a more comprehensive and accurate understanding of the effects of new medications or treatments.

12. Enhanced Elderly Care
IoT technology is playing a significant role in addressing the challenges that are associated with elderly care. Smart home devices are equipped with sensors that can monitor the well-being of seniors who live independently. It detects falls and tracks daily activities which leads to a safety net and enables healthcare providers and family members to intervene promptly in case of any emergencies.
Real-life examples of IoT in Healthcare
IoT applications in healthcare include VitalPatch wearables for real-time patient monitoring, Medtronic's cardiac devices that enable remote health tracking, and GE Healthcare's Carestation Insights optimizing all surgical workflows. McKesson is an IoT-driven supply chain management that ensures efficient logistics. These examples are to illustrate IoT's role in enhancing monitoring, remote care, and operational efficiency in healthcare.
1. Patient Monitoring
Monitoring patients by IoT involves the usage of wearable devices and sensors for tracking vital signs in real-time, by providing healthcare professionals with immediate insights into patient's health status. By this technology, it allows you for proactive intervention, early detection of anomalies, and personalized care delivery.
VitalPatch by VitalConnect
This is a wearable biosensor that continuously monitors a patient's vital signs of heart rate, respiratory rate, and the temperature of the skin. The data is transmitted in real-time to healthcare providers enabling an early detection of deteriorating health conditions and giving timely intervention.
Phillips has a connected health ecosystem that includes wearable devices and sensors for monitoring the chronic conditions of patients. These devices seamlessly transmit data in the HealthSuit platform by providing a comprehensive overview of patient's health status for healthcare professionals and patients too.
2. Medical Devices
Medical devices that are IoT-enabled offer connectivity to transmit real-time data like patient metrics and device performance, by enabling remote monitoring and timely adjustments for improved healthcare management. Some examples are Medtronic's cardiac devices with remote capabilities.
Medtronic's Pacemakers and Defibrillators:
Medtronic's IoT-enabled cardiac devices transmit data on the heart activity of patients, device performance, and potential issues to healthcare providers with a secured network. This too allows for remote monitoring, proactive device management, and timely adjustments that don't require the need of in-person appointments.
Proteus Discover by Proteus Digital Health:
This system has an ingestible sensor that is embedded in medication which is activated by stomach fluids and sends signals to a patch that is worn on the patient's skin. This patch records medication ingestion and other health metrics that provide valuable data to healthcare providers for medication adherence and efficacy monitoring.
3. Healthcare Management Systems
Healthcare Management Systems that are powered by IoT leverage interconnected devices and data analytics for optimizing operational workflows, enhancing supply chain logistics, and providing real-time insights for informed decision-making in healthcare segments. Examples include GE Healthcare Carestation Insights and McKesson's IoT-driven supply chain management.
GE Healthcare's Carestation Insights:
This system uses IoT for collecting and analyzing data from anesthesia machines and other medical devices in the operating room. It gives real-time insights into patient status, device performance, and workflow efficiency to a healthcare provider with efficient data-driven decisions that enhance patient care.
McKesson's IoT-Enabled Supply Chain Management:
McKesson is a healthcare supply chain management company that utilizes IoT for tracking and managing medical supplies and pharmaceuticals. This ensures the availability of all the essential items, reduces waste, and enhances the overall efficiency of the healthcare supply chain.
Benefits of IoT in Healthcare
The Internet of Things (IoT) has the potential to revolutionize the healthcare industry by providing new and innovative ways to improve patient care, reduce costs, and enhance efficiency. Here are some of the key benefits of IoT in healthcare:
1. Remote Patient Monitoring
IoT gives real-time monitoring of patients that allows healthcare providers to track vital signs and manage chronic conditions from a distance. This also promotes proactive healthcare management and empowers patients to actively participate in their well-being.
2. Improved Patient Outcomes
Continuous monitoring and data-driven insights give healthcare professionals the ability to make informed decisions that lead to a better diagnosis, personalized treatment plans, and ultimately improved patient outcomes. This patient-centric approach fosters a collaborative healthcare environment that is focused on the well-being of the individual.
3. Enhanced Efficiency
Connected devices efficiently streamline healthcare operations by optimizing resource utilization and reducing manual tasks that improve overall efficiency in both the clinical and administrative processes. This is a newfound efficiency that allows healthcare providers to allocate time for directing patient care which enhances the overall quality of healthcare services.

4. Preventive Care and Early Intervention
Wearables and IoT devices empower individuals to actively engage in their health, facilitating preventive care and enabling early intervention by detaching potential health issues even before they escalate. This proactive approach improves an individual's health and also contributes to a broader goal of population health management.

5. Cost Savings
With remote monitoring and preventive measures, IoT helps reduce hospital readmissions and emergency visits, which leads to significant cost savings for both healthcare providers and patients. This is a financial relief that contributes to a more sustainable healthcare system, allowing resources to be redirected in areas that need the most of them.
The healthcare system is dynamic and the integration of IoT revolutionizes patient care with real-time monitoring by their smart devices. It has wearables for streamlined management, enhances efficiency, and reduces costs providing a future of personalized healthcare. You can get all the conveniences of healthcare remotely which saves time and cost. Integrating this in your life has a positive impact on healthcare with better insights for maintaining a healthy life.
---
You can also visit related blogs: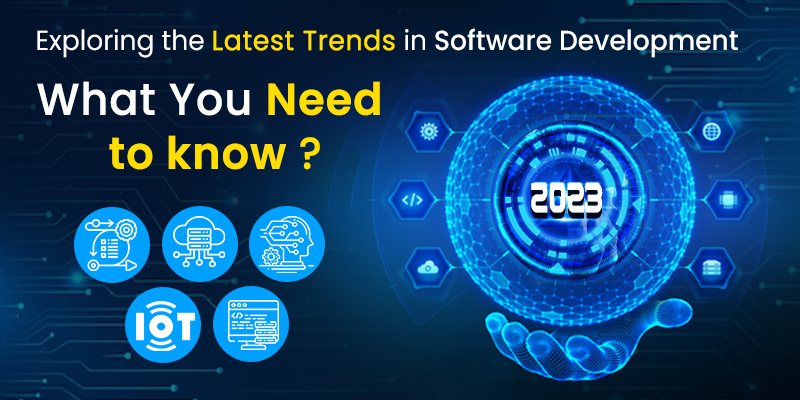 26-Jun-2023 | 14:05:39
Exavibes Services
---