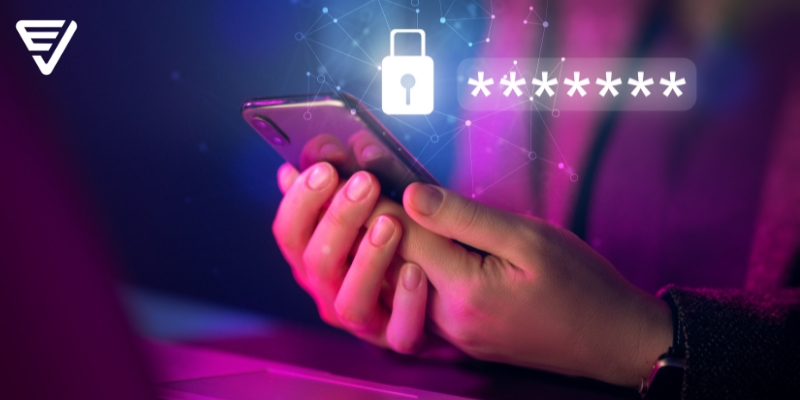 Best Practices For Ensuring Your IoT Device Security
IoT is becoming a life-changing experience for people. It has created wonders by introducing devices that have brought more and more ease into an individual's life. It has evolved with smart watches, smart TV's, smart homes and will continue to come up with many more innovations… However, there will be a major issue that may come up for security. You cannot just be safe by simply depending on smart devices. But don't worry, this blog will throw light on IoT device security with the possible challenges and practices.
7 Practices to ensure IoT Device Security
With the rapid proliferation of Internet of Things (IoT) devices in the world is interconnected with what the world brings and unprecedented convenience also raises significant concerns related to security. You should also ensure the utmost protection for IoT devices which is paramount for safeguarding sensitive data, user privacy, and the overall integrity of connected systems.
1. Change Default Passwords
Default passwords are often the weakest link of IoT device security. However, we tend to use the most common passwords that are easily guessable. You should avoid that and use some unique passwords that make it difficult for hackers to have unauthorized access. Change default passwords by combining letters, numbers, and special characters. Do not use guessable information like birthdays or common words.

2. Enable Two-Factor Authentication (2FA)
There is a second form of verification with this Two-factor authentication that adds an extra layer of security. Whenever you try to send a code, it enables a 2FA to ensure additional barriers from authorized mobile devices, even if your password is compromised. Many IoT gadgets are associated with apps that offer 2FA as a security option. Users should also take advantage of this feature whenever possible to enhance the overall security of their connected devices.
3. Update Firmware Regularly
Firmware updates are important for maintaining the security and functionality of IoT devices. Manufacturers can release updates for patching vulnerabilities, improving performance, and introducing new features. You must regularly check for firmware updates for all your IoT devices and apply them promptly. You must set up automatic updates when available to ensure that your devices are always running with the latest and safest software.
4. Create a Separate Network for IoT Devices
By creating a dedicated network for your IoT devices, you need to add an extra layer of security. This is where your IoT devices become uncompromised and reduce the risk of the entire network being affected. Many modern routers support guest networks or VLANs (Virtual Local Area Networks) that could be configured for this purpose. You should also segregate your IoT devices from primary networks to have proactive measures to minimize potential security threats.
5. Review and Understand Privacy Settings
Understand and control the privacy settings of your IoT devices because it's crucial for safeguarding your personal information. You need to take time to review and configure the privacy settings of each device. Disable features that may collect more data than necessary for your device's functionality. You also need to be mindful about the permissions that you grant to apps, associated with your IoT gadget that adjusts settings according to your privacy preference.
6. Regularly Check for Suspicious Activity
Regularly monitor activity logs or alerts provided by your IoT devices that can help you detect and respond to potential security threats. Take the prompts seriously that hint at unusual patterns, multiple failed login attempts, and unfamiliar devices connected to your network. Regularly check these logs and investigate any anomalies that prompt you to ensure the ongoing security of your IoT ecosystem.
7. Invest in a Secure Router
Choose a router that has advanced security features and that significantly enhances the protection of all the connected devices. You should also look for routers that offer features like built-in firewalls, intrusion detection and prevention systems, and automatic firmware updates. You must also invest in a secure router that provides an additional layer of defense from potential cyber threats.
5 Common Challenges faced by IoT Device Users
1. Diverse Ecosystem
Challenge: The IoT ecosystem is incredibly diverse and it encompasses various devices with different manufacturers, communication protocols, and security standards. You need to manage the security of all such heterogeneous environments that could be complex.
Solution: With standardization efforts and industry-wide collaboration that can help to establish common security practices and protocols across different IoT devices.
2. Limited Resources on Devices
Challenge: IoT devices have limited processing power, memory, and storage capacity. You need to implement robust security measures without compromising the device's functionality, which is challenging.
Solution: Manufacturers should also focus on optimizing security protocols for some resource-constrained devices and also prioritize essential security features.
3. Data Privacy Concerns
Challenge: IoT device collects and transmits sensitive data. It has privacy concerns that arise when the user is unaware of how their data is being used or when there are insufficient privacy controls.
Solution: Manufacturers should also adopt privacy-by-design principles that clearly communicate with data usage policies. This provides users with granular control of their data.
4. Lack of Industry Standards
Challenge: The absence of universally accepted security standards for IoT devices leads to inconsistent security practices across the industry.
Solution: Establishing and adhering to comprehensive industry standards can promote a secured IoT ecosystem. Collaboration among stakeholders is important for developing and adopting these standards.
5. Dynamic Threat Landscape
Challenge: The rapidly evolving nature of cyber threats needs more constant adaptation of security measures. IoT gadgets become easily vulnerable to new attack vectors.
Solution: With continuous monitoring, threat intelligence sharing, and prompt response to emerging threats, it is important to stay ahead of the dynamic threat landscape.


3 Encryption Techniques for IoT devices

With encryption techniques that significantly enhance the security of data in transit and at rest for IoT gadgets, it's important to update and adapt to these practices. With effectiveness of encryption, it relies on staying abreast of evolving cybersecurity threats and continuously implementing the encryption standards like two-factor authentication.
1. In Transit Encryption
Significance: Keeping your data safe with its traverses networks is necessary to prevent unauthorized interception and to maintain the confidentiality of sensitive information while communicating.
Purpose: By getting a seamless transmission of protecting data from possible eavesdropping or interception of unauthorized entities.
2. At Rest Encryption
Significance: At rest encryption protects data that is stored on devices and servers. It gives a critical layer of defense from unauthorized access, specifically when there is a situation of any physical threat or unauthorized entry.
Purpose: This safeguards your data integrity and confidence even when the data is not actively in use. It also prevents unauthorized access to sensitive information that is stored in IoT devices.
3. End-to-End Encryption for IoT Devices
Significance: End-to-end encryption establishes a secure communication channel by encrypting data on the sender's side. It also ensures exclusive decryption by the intended recipient. This minimizes the risk of interception or tampering throughout the entire communication process.
Propose: By applying these techniques, you enhance your data security and maintain the integrity and confidentiality of the information that is exchanged between IoT gadgets. This also contributes significantly to a more robust overall security posture, protecting against potential cyber threats and ensuring the privacy of sensitive data.

Lastly…

In the intricate web of IoT, prioritizing robust security, especially when it is End-to-End Encrypted, becomes imperative. You need to safeguard data both in transit and at rest for these practices that promise a fortified security posture, to ensure privacy and resilience against evolving cyber threats. It is most likely to unlock the full potential of IoT with confidence and trust. As we see ourselves embracing innovation, let security stand as the bedrock by forging a future where connectivity thrives securely.
---