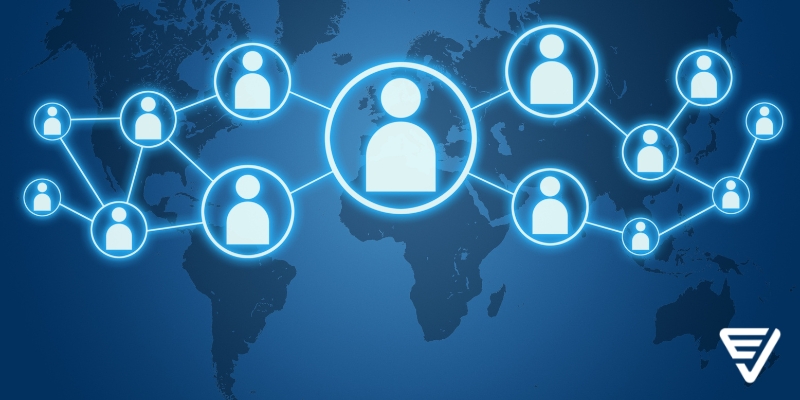 12 Strategies And Tips To Help You Use Social Media Effectively To Promote Your Ecommerce Business
Social media is significant in Internet marketing because it helps firms develop a more meaningful web presence, generate leads, and increase traffic. A well-thought-out social media strategy is essential for the growth and success of an e-commerce business.

Social media has a big impact on business. It strengthens client relationships by merging social interactions on e-commerce sites. Its ability to collect details helps to focus marketing efforts and market research.
Social media is becoming increasingly popular as a result of its financial success around the world. In ecommerce, social media increases brand exposure, promotes certain user segments, sells things, improves customer service, and stimulates debate and community growth.
Promoting your ecommerce website through social media can be an effective way to reach a larger audience, drive traffic, and increase sales.

Strategies and tips to help you use social media effectively for your ecommerce business
Promoting your ecommerce website through social media can be an effective way to reach a larger audience, drive traffic, and increase sales. Here are some strategies and tips to help you use social media effectively for your ecommerce business:
1. Understand Your Audience
Identify your target audience and understand their preferences, behaviors, and interests. Different social media platforms attract different demographics, so choose platforms where your audience is most active.

2. Choose the Right Social Media Platforms
Focus on platforms that align with your target audience. For example, Instagram and Pinterest are visually oriented and work well for businesses selling visually appealing products, while LinkedIn may be more suitable for B2B ecommerce.

3. Create High-Quality Visual Content
Invest in high-quality images and videos of your products. Visual content is more engaging and shareable on social media platforms. Showcase your products from different angles and in various contexts to appeal to potential customers.

4. Optimize Your Social Media Profiles
Ensure your social media profiles are complete and consistent with your brand. Use a recognizable profile picture, write a compelling bio, and include a link to your ecommerce website. Consistent branding across platforms helps in building trust.

5. Plan a Content Calendar
Develop a content calendar outlining what you will post and when. Consistency is key on social media. Plan your posts in advance, including product promotions, discounts, and relevant industry news.

6. Engage with Your Audience
Respond promptly to comments, messages, and mentions. Engage with your audience by asking questions, running polls, and encouraging user-generated content. Interacting with your customers humanizes your brand and fosters loyalty.

7. Use Social Media Advertising
Social media platforms offer targeted advertising options. Use paid promotions to reach a wider audience based on demographics, interests, and behaviors. Experiment with different ad formats to see what works best for your audience.

8. Incorporate Hashtags
Research and use relevant hashtags related to your products and industry. Hashtags increase the discoverability of your posts and can help you reach a broader audience. Create a branded hashtag specific to your business for more visibility.

9. Run Contests and Giveaways
Organize contests, giveaways, or challenges that encourage users to engage with your brand. Ask participants to share your posts, tag friends, or follow your account to enter. This can rapidly increase your social media visibility.

10. Monitor and Analyze Performance
Use social media analytics tools to track the performance of your posts and campaigns. Monitor metrics such as engagement, click-through rates, and conversion rates. Analyze the data to understand what content resonates with your audience and adjust your strategy accordingly.
11. Collaborate with Influencers
Partner with influencers in your niche to reach a larger and more targeted audience. Influencers can promote your products to their followers, providing social proof and credibility for your ecommerce store.

12. Stay Updated and Adapt
Social media trends and algorithms are constantly evolving. Stay updated with the latest trends, features, and best practices. Be willing to adapt your strategy based on the changing landscape of social media platforms.

Here are some additional tips for using social media to promote your eCommerce website:
Use a consistent brand voice and tone across all platforms.
Link your social media accounts to your eCommerce website.
Use social media buttons on your website to encourage sharing.
Run social media promotions and discounts.
Collaborate with influencers in your niche.
Use social media to customer service issues.
By following these tips, you can effectively use social media to promote your eCommerce website and achieve your business goals.

Conclusion

Social media, when harnessed effectively, can be a transformative force for eCommerce businesses, propelling them towards growth and success. By understanding your target audience, choosing the right platforms, creating engaging content, utilizing hashtags strategically, running contests and giveaways, actively engaging with followers, leveraging social media advertising, and tracking your results, you can unlock the immense potential of social media to expand your reach, build brand loyalty, and drive sales. Embrace the power of social media and embark on a journey towards eCommerce success.
---