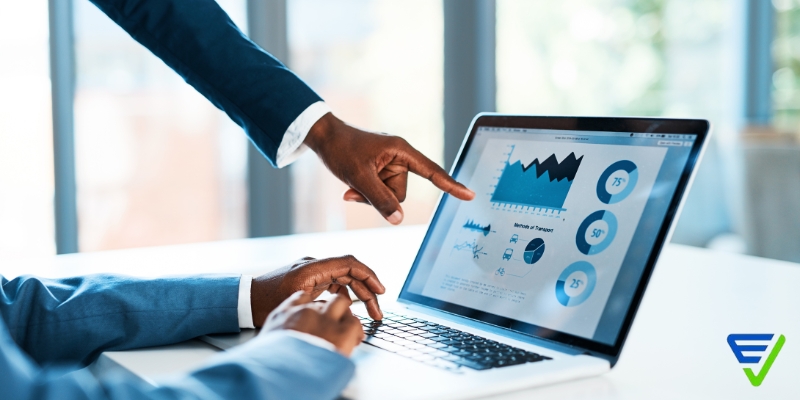 15 Ways To Market Your Ecommerce Website
There is a new e-commerce website created every day, but the key to success is in offering exceptional products and strategic and impactful marketing. With this guide, you'll know some intricacies of marketing your e-commerce website effectively that ensure your brand not only stands out but flourishes in the digital realm. From understanding your audience to embracing cutting-edge technologies, these actionable strategies are your roadmap toward unlocking the full potential of your online store.
15 Ways to Promote Your Ecommerce Website
E-commerce marketing is a game changer, breaking down all the geographical barriers and ensuring 24/7 accessibility. It has a global reach that connects with businesses and a diverse audience with constant availability that enhances your customer's convenience. There are cost-effective digital channels level that play field for businesses of every size. This data-driven approach gives insights into the behavior of customers, enabling personalized strategies. E-commerce marketing facilitates transactions and transforms the business landscape to the next level. It offers a dynamic and powerful means to reach, engage, and satisfy customers in the digitalized era.
1. Optimize Website for Search Engines (SEO)
Optimization of keywords is vital for a business but before that, you need to research relevant ones. Stay ahead of trending terms in your industry. Try to integrate local SEO strategies to comply with the physical location. Check the loading time of your website and optimize it too. A faster site improves user experience and is also favored by search engines. Regularly audit your website's backlink profile to maintain a healthy linked profile, which is a crucial factor in search engine ranking.

2. Leverage Social Media Platforms
Different platforms have unique user behavior. You need to tailor your content accordingly with visuals and short videos on Instagram. Give professional content on LinkedIn and a good community engagement on Facebook. Utilize social media advertising's targeting options for reaching a specific demographic. This increases the effectiveness of your campaigns. You can establish a consistent posting schedule for maintaining an active online presence and leverage social media analytics for refining your content strategy based on audience engagement data.
3. Invest in Paid Advertising
Do an A/B testing of your ad creatives and copy to discover what resonates most with your audience. You can also do remarketing to re-engage users who visited your site but did not make a purchase. Consider doing seasonal trends and aligning your ad campaigns with relevant occasions to capitalize on increased consumer activity. Implement conversion tracking to measure the success of the paid campaigns to allocate budgets based on the channels that generate the highest return on investment (ROI).
4. Content Marketing
Content that is evergreen, gives long-term value. Invest time in creating a comprehensive guide, tutorials, and how-to articles. You can also engage your audience through interactive content like polls, quizzes, and live sessions. With the help of that, you can create user-generated content that adds authenticity and also fosters a sense of community. The key here is to regularly update and repurpose the existing content to keep it relevant and capitalize on emerging trends in the industry.
5. Email Marketing Campaigns
You can segment your email list according to customer behavior to deliver more personalized content. Use enticing subject lines to boost open rates. Implement automation for abandoned cart emails, welcoming new subscribers, and post-purchase follow-ups that enhance customer retention and satisfaction. Make different email formats and test them like plain text vs. HTML, to identify what resonates best with your audience and drives higher rates of engagement.
6. Influencer Collaborations
Followers are nothing but numbers, look beyond them! There are these micro-influencers that often have more engaged and niche audiences. Before doing this, ensure that the influencer aligns with your brand values for a more authentic partnership. Co-create content with influencers that allows their creativity to seamlessly blend with your brand, fostering a more genuine connection with their followers. You can establish clear guidelines and expectations for influencer collaborations that ensure consistency in brand messaging and presentation across different platforms.

7. Implement a Referral Program
Create a referral program that is easy to understand and let your audience participate in it. Offer enticing rewards for both the referrer and the new customer. Highlight success stories from your referral program that show its benefits and encourage more customers to participate in it. Actively promote your referral program on various channels that include social media, email newsletters, and on your website as well. This maximizes the visibility and impact.
8. Optimize for Mobile Users
Conduct regular mobile usability testing that identifies and fixes issues. Implement mobile-specific features like one-click to checkout to streamline the purchasing process. Leverage geolocation services for more personalized content and offers that are based on a user's location that enhances the mobile user experience. Keep an eye on the latest mobile design trends and incorporate them into your website to ensure that it stays visually appealing and up-to-date with user's expectations.
9. Analyze and Iterate
Delve into user behavior analysis to understand how visitors navigate your site. Conduct A/B testing on different elements that your website has. Check all the CTAs and product page layouts. Collect feedback from customers through surveys or social media to identify areas of improvement and innovation. Regularly revisit and keep updating your marketing strategies for improvements and innovations that are based on the evolving landscape, emerging trends, and changes in customer behavior to stay ahead of the competition.
10. Harness the Power of User-Generated Content (UGC)
Encourage your customers to share their experience with your products via reviews, photos, and videos. Showcase UGC on your website and social media to build trust and authenticity with new customers. You can also run some UGC contests or challenges to boost engagements and create a sense of community with your brand.
11. Prioritize Customer Retention Strategies
Attracting new customers is essential but do not overlook the value of retaining existing ones. Create loyalty programs, and give exclusive discounts and personal recommendations to incentivize repeat purchases. Keep open communications with your existing customer base through newsletters by providing valuable content and specialized offers.
12. Embrace Chatbots for Customer Support
Apply chatbots to your website that provide instant customer support. Chatbots can be common queries customer guides through the purchase process or for simply gather valuable data for more personalized marketing. Ensure a seamless transition with human support when required to ensure the overall experience of the customer.
13. Enhance Your Product Pages
Use some high-quality images to optimize your product page with detailed descriptions and customer reviews. Implement a user-friendly and intuitive navigation system for making a smooth shopping experience. Use persuasive CTA buttons and highlight the key product features that entice visitors to make a purchase.
14. Collaborate with Complementary Brands
Explore partnerships with brands that offer complementary products and services. With this, you can create a coordinated campaign and cross-promotions that expand your reach with new audiences. Ensure that the collaboration aligns with the brand values and resonates with both sets of customers for a mutually beneficial relationship.
15. Sustainability Integration
Appeal to eco-conscious consumers by emphasizing and integrating sustainable practices throughout your e-commerce journey. Use eco-friendly packaging, highlight your commitment to environmental causes, and incorporate sustainable product lines by creating a distinct and responsible image for your brand. This shall resonate with the growing environmentally aware consumer base.
Conclusion
As we conclude this journey through the realms of e-commerce marketing, remember that success is not a one-time achievement but a continuous pursuit. The digital landscape is dynamic and staying ahead requires adaptability, innovation, and a good understanding of the audience. These outlined strategies are not only for marketing products, these are here to create an immersive and engaging experience for your customers. Embrace the ever-changing nature of the digital world, analyze, iterate, and watch how e-commerce website thrives in the competitive online marketplace. Here's to the growth, success, and longevity of your e-commerce venture!
---