How COVID-19 Has Changed The Future Of Ecommerce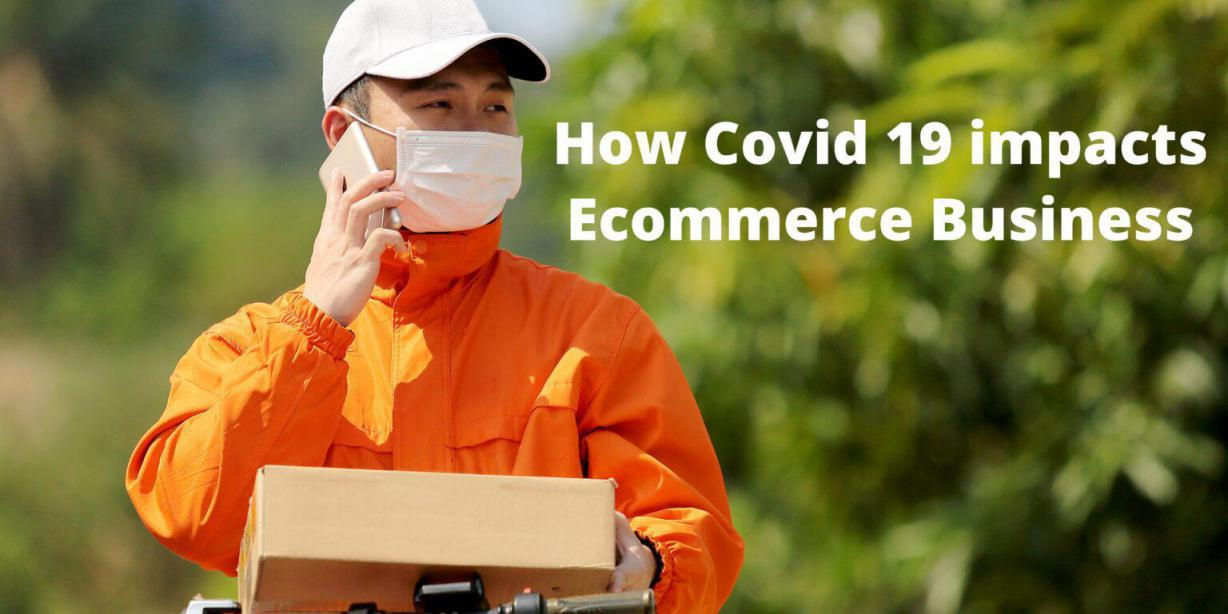 | (1) Comments |Author :Exavibes Services
COVID-19 has reshaped our lives. This is a bitter fact which simply cannot be disputed. One of the areas that has been affected the most is our lifestyle; including how we buy and what we buy. In short, the pandemic has forced us to redefine our priorities, differentiate between necessity and luxury with a completely different lens. Lock downs and contraction of disease has changed the dynamics of shopping completely. Folks across countries have shifted from "Feel Good" products to everyday necessities such as groceries, medicines and ready-to-eat food.
It is interesting to note that the bulk of the action for the above goods is taking place online. It seems Ecommerce has come of age, and evolved dramatically overnight, turning into a messiah for billions of people. Ecommerce industry is witnessing unprecedented surge in sales, encountering a different breed of shoppers ( offline, daily cash buyers ) and a deviating product interest.
The only positive pick from this pandemic is the future of ecommerce. It looks like this industry is heading for a boom, although this success may be limited to just few products and services.
Here are some of the pointers which clearly suggest that Ecommerce is heading northwards, even after the world returns to normalcy.
Numbers Don't Lie –
One of the most compelling numbers for the year 2020 is online sales. It spiked to $791.70 billion. So, how does this compare with the previous year; a mind boggling leap of 32.4% or $200 billion more.
The current year ( 2021 ) is showing no signs of slow down because of the second and third waves raging in certain geographies. Even in the shadows of these waves the numbers still look impressive. 2021 Q1 results offer an insight into the prevalent buoyancy; that people are still wary of the disease and prefer to remain indoors. No wonder then online sales increased 39% year over year in the first quarter of 2021. It is a 3 times more than Q1 2020 and faster than Q3 & Q4 2020.
However, and as mentioned above, most of the purchases are now restricted to essential commodities, communication devices / software and eLearning services.
Pandemic Fuelled Spike –
On the flip side, pandemic fuelled sales spike in ecommerce sector has resulted in several bottlenecks and delays. Payment and delivery mechanisms, and supply chain movement has come under a lot of stress because of exponential increase in customer base.
Moreover, as people migrate from general to specific commodities / services an unbalanced stock scenario has surfaced forcing ecommerce operators to tweak their inventory management system. Incidentally, this may turn out to be a yardstick for the future growth and also offer a window to address some of the new retail, payment, and distribution challenges.
Consumer Behavior –
One of the fallouts of artificial or pandemic fired ecommerce success is consumer behavior. Shoppers have now become extremely selective in their purchases, the channels that they opt and the platforms ( whether app, mobile browser or desktop ) that they choose. "Discount" is still one of the important elements that shoppers look for and will continue to be the favorite feature even in the future, that is, post recovery.
Convenience is another factor which will play a big role in the future. For example, if an ecommerce brand is offering a basket of day-to-day groceries it is bound to connect with the buyers instantly. On the device front, most of the elderly are comfortable using a desktop than a smart phone. In such a scenario this segment can play an important "growth role" if their needs are addressed accordingly.
Essential Services and Goods –
Post pandemic, services such as food delivery or restaurant aggregators, learning solutions provider and grocery retailers will continue to profit. Yet another domain or product category likely to see sustained rise in sales is business and communication products. This includes smart phones, laptops, desktops, hardware equipment and associated software. The future will only see a consistent rise in the sales of these products. After all, to access internet one needs a complementing device / broadband / internet connection combo.
Omni-channel – The Miracle Fulfillment Platform
The future will see ecommerce companies diversifying and consolidating rapidly to cater to the abrupt behavioral change of its customer's vis-à-vis product and delivery choices. In other words, online shops will have to make adjustments to its inventory and delivery mechanisms. As mentioned above, sales of some products may fall substantially while some may rise at a remarkable pace.
The idea is to pick up the right product, nearest to the customer and deliver the same in a seamless and optimized manner. One of the reasons why fulfillment will play an important role in the future is because of the unprecedented growth. Companies will have to include multiple channel delivery mechanism, and also make sure that all the channels that it utilizes run smoothly and in a cohesive manner.
Government's Role –
One of the major hurdles that Ecommerce companies will have to negotiate is government's slow reaction to some of the inevitable changes and the need to address them at the top level, and truly make efforts to offer substantial rebates and resources. Policies need to be reexamined and newer, Ecommerce friendly ones to be put in place. Some of the areas where government will have to step in include support for efficient transportation and newer delivery systems, and provide quick resolution to nascent strategies such as "Omni-channel sales models"
By fostering close ties with the industry leaders and forming a coalition, government can make this transition, the abrupt rush for online shopping a smooth affair. In fact, a right step now can help this industry maintain the growth momentum even after the pandemic ends.
Conclusion -
Consumer behavior is slowly but surely becoming polarized. Companies that offer touch less or contactless point of sale solutions, impeccable delivery schedules, attractive prices and multiple payment gateways will not only succeed during the pandemic but continue to grow at a scorching pace even when humankind returns to normalcy.
Of course people will once again shift towards concrete stores and flea markets, but their numbers and timeframe is simply unpredictable. There are chances that the pandemic has forever changed the shopping habits of world citizens, and thereby the retail landscape.
Countries and cultures resistant to this form of change due to internet cost constraints, lack of digital skills and avenues and government's gross ignorance will push such people back towards offline mode of shopping. Only time will tell. However, their numbers are insignificant, and its impact on the future growth of Ecommerce minuscule.
On the other hand, Web and App developers also need to button up their skills and technologies. Several development agencies have already imbibed these changes seamlessly; Exavibes, a Mumbai based company is one of them.
---