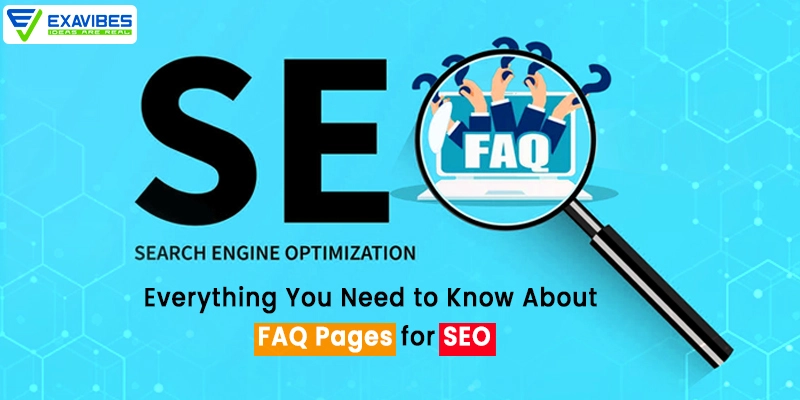 Everything You Need To Know About FAQ Pages For SEO
Everything You Need to Know About FAQ Pages for SEO
FAQ pages, or frequently asked questions pages, are critical components of every website.
They not only provide useful information to users, but they also play an important part in search engine optimization (SEO). You're passing up an opportunity to increase your search engine position and attract traffic to your website if you don't include an SEO FAQ page on your website.
To help your business, you can contact a reputable company that offers digital marketing services in India, or you can just read this blog, where we explain why FAQ pages are important for SEO.
What is an FAQ page?
An FAQ (Frequently Asked Questions) page is a website part that answers typical queries that users may have. It is organized into a list of questions with related explanations and is designed to assist visitors in rapidly finding information about a specific topic or product.
An FAQ page's objective is to improve the user experience by offering quick and easy access to information that users may be looking for. Furthermore, because many queries are answered on the FAQ page, this can help reduce the amount of requests a company receives.
SEO FAQ pages are available on a variety of websites, including e-commerce sites, customer care portals, and product or service information pages. Shipping and refunds, technical support, product specs, and other issues are all possible.
Why is FAQ Important?
There are several reasons why FAQ pages are essential for SEO:
1. Allows for quick and easy access
FAQ pages contribute to a better user experience by offering quick and easy access to information that users may be looking for. Furthermore, they let customers rapidly locate answers to frequently asked queries and concerns, which can increase their overall happiness with your website.
2. Increases website visibility and user experience
These are critical for e-commerce sites and
online marketing companies in Mumbai
because clients have inquiries regarding product characteristics, shipping, and refunds, among other things. Also, by adding additional material that incorporates relevant keywords, they can help boost the website's visibility in search results.
3. Display Expertise
The advantages of FAQ pages extend beyond simply improving user experience. They have a substantial impact on SEO. Websites that give significant and relevant information to users are prioritized by search engines such as Google. By incorporating an SEO FAQ page on your site, you can show search engines that you understand your business and are committed to delivering important resources to your users.
4. Keywords
Long-tail keywords are another way that FAQ sites can improve their SEO. Long-tail keywords are less competitive than short-tail keywords since they are more focused and targeted. As a result, by incorporating long-tail keywords into your FAQ page, you can increase your chances of ranking for those exact phrases.
They can assist boost the authority and trustworthiness of a website by giving thorough and reliable information about a company, product, or service.
Exavibes, an SEO agency in Mumbai, can help you improve your FAQ pages. Contact them right away to get started!
5. Save Money on Customer Service
You can limit the number of times you need to reply to client concerns by offering extensive and comprehensive responses to frequent questions. This allows your customer support personnel to focus on more complicated issues and improves overall customer satisfaction.
Conclusion
FAQ pages are an important part of every website. They not only increase user experience but also have an impact on SEO. By including long-tail keywords and answering a variety of questions related to your industry, you can improve your search engine ranking and attract a wider audience to your site.
As a result, by giving full and complete answers to frequently asked issues, you can reduce the number of customer support requests you receive while improving overall customer satisfaction.
To accomplish this, or if you require experienced support, contact the top
SEO agency in Mumbai
- Exavibes, which will offer you the greatest services and help you stand out from the crowd.
---