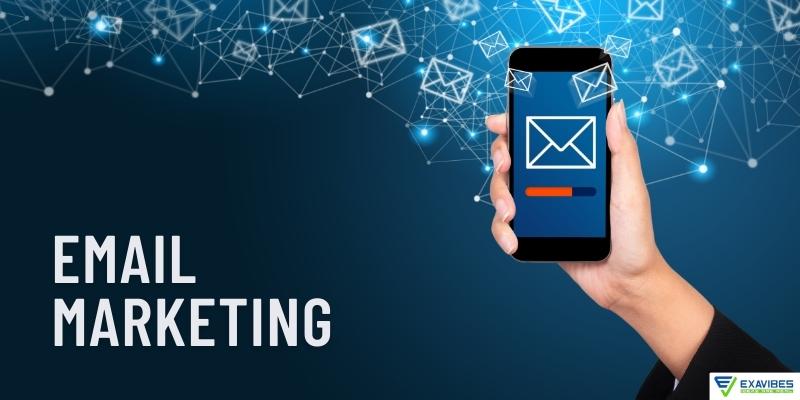 Top 10 Email Marketing Tools 
| Author :Exavibes Services
In today's digital age, email marketing remains one of the
most effective ways to reach and engage your audience
. Whether you're a small business owner, a marketer, or a nonprofit organization, having the right email marketing tool can significantly impact your success. To help you choose the best one for your needs, we've compiled a list of the top-rated email marketing tools.
What is email marketing?
Email marketing is a digital marketing strategy that involves sending emails to a group of individuals or subscribers with the
goal of promoting products, services, building relationships, or delivering valuable content
. It's a widely used method for businesses and organizations to communicate with their audience, engage with customers, and drive conversions.
Email marketing campaigns can take various forms,
including newsletters, promotional emails, transactional emails, and more
. Effective email marketing involves building a list of subscribers who have opted in to receive emails, segmenting the list for targeted messaging, creating engaging and personalized content, automating campaigns for efficiency, measuring performance through metrics like open rates and click-through rates, and ensuring compliance with relevant laws and regulations.
When executed strategically and ethically, email marketing can be a
cost-effective and powerful tool for businesses to reach their target audience, increase brand awareness, drive sales, and foster customer loyalty
.
Top 10 Email Marketing Tools
Mailchimp
MailerLite
Moosend
Drip
ActiveCampaign
HubSpot
AWeber
Brevo
ClickFunnels
Benchmark

1. Mailchimp
Mailchimp is an email marketing automation platform for growing businesses
. Email marketing, facilitated by platforms like
Mailchimp
, has emerged as an indispensable tool in the modern marketing landscape. Its usefulness lies in its ability to establish direct and personalized connections with a targeted audience, improving engagement and driving business growth. Moreover, email marketing platforms like Mailchimp offer advanced segmentation capabilities. This means you can categorize your subscribers based on various parameters, such as demographics, geographic location, behavior, and past interactions. This segmentation empowers you to send highly relevant and targeted messages to specific segments of your audience, significantly enhancing the likelihood of conversion.
2. MailerLite
MailerLite is a versatile and user-friendly email marketing platform that empowers businesses to execute effective email marketing campaigns with ease
. At its core, MailerLite offers a comprehensive suite of tools designed to streamline the email marketing process, making it accessible to users with varying levels of technical expertise. MailerLite provides detailed analytics and reporting tools, allowing users to track campaign performance metrics such as open rates, click-through rates, conversion rates, and subscriber engagement. A/B testing features enable the optimization of campaign elements for better results.
3. Moosend
Moosend is a robust and user-friendly email marketing and marketing automation platform
that empowers businesses to create, manage, and automate their email campaigns effectively. With a focus on simplicity and accessibility, Moosend provides a comprehensive set of features designed to streamline the email marketing process, making it suitable for both beginners and experienced marketers.
Moosend's
automation capabilities are another key strength. Users can set up automated email sequences and workflows triggered by subscriber behavior, events, or specific dates. This includes welcome series, cart abandonment recovery emails, and personalized customer journeys, allowing for timely and relevant communication with subscribers.
4. Drip
Drip is a robust e-commerce CRM and email marketing automation platform
that serves as a pivotal tool for businesses seeking to foster deeper customer relationships, drive sales growth, and enhance customer engagement. Designed primarily with e-commerce enterprises in mind,
Drip
offers a comprehensive suite of features and capabilities tailored to the unique needs of online retailers. It empowers businesses to create dynamic, behavior-triggered email sequences that cater to individual customer actions and preferences. These automated workflows can encompass various stages of the customer journey, including welcoming new subscribers, recovering abandoned shopping carts, and post-purchase follow-ups. The result is a more tailored and timely communication strategy that resonates with customers, ultimately boosting conversion rates.
5. ActiveCampaign
ActiveCampaign is a versatile and powerful customer relationship management (CRM) and marketing automation platform
that has gained recognition for its ability to help businesses of all sizes effectively engage with their customers and streamline their marketing efforts. At its core, ActiveCampaign provides a comprehensive set of tools designed to automate marketing tasks, personalize customer interactions, and drive business growth. One of the standout features of
ActiveCampaign
is its robust email marketing capabilities. Users can create and send highly targeted email campaigns, newsletters, and automated sequences using an intuitive drag-and-drop email builder. The platform's email marketing features are enhanced by its advanced segmentation options, enabling businesses to divide their contact lists based on various criteria, including customer behavior, demographics, and engagement levels.
6. HubSpot
HubSpot is an exceptional and multifaceted all-in-one CRM platform
that has earned a prominent place in the realm of customer relationship management, marketing, sales, and customer service. Renowned for its inbound marketing philosophy, HubSpot provides businesses with an extensive suite of integrated tools and software solutions to effectively manage and automate various aspects of customer interactions.
HubSpot's
CRM platform acts as the central repository for customer and lead data, facilitating efficient contact management, interaction tracking, and deal management. The platform's automation capabilities are a standout feature, enabling users to automate repetitive tasks, trigger actions based on specific customer behaviors, and create customized workflows to streamline marketing, sales, and service processes.
7. AWeber
AWeber is an email marketing platform known for its user-friendliness and wide range of features
. It simplifies email campaign creation with an intuitive interface and drag-and-drop email builder. Marketers can efficiently manage and segment email lists, ensuring targeted messaging. Automation tools enable scheduled emails and triggered sequences, saving time. Robust analytics help track campaign performance, allowing for data-driven optimizations.
AWeber
prioritizes compliance with email marketing regulations and integrates seamlessly with other tools. Personalization and A/B testing features enhance engagement, and customer support and educational resources aid users. Scalability makes it suitable for businesses of all sizes, offering a comprehensive email marketing solution.
8. Brevo
Brevo (formerly Sendinblue) was introduced as a transactional email marketing solution in 2012. This involves sending emails in response to particular events, like password resets, order confirmations, and registration emails. Later,
Brevo
increased the number of products it offered by adding equipment for marketing departments to use in SMS and email campaigns. Even while these more recent features dropped behind those of the other tools on our shortlist, they did separate Brevo as the sole transactional email service that was also available to marketing teams, enabling organizations to send both transactional and marketing emails from the same platform.
9. ClickFunnels
ClickFunnels benefits email marketing by simplifying lead generation, automation, and optimization
. It helps you create lead-generating funnels and integrates seamlessly with email marketing platforms, automating email sequences based on user actions. You can segment your email list for targeted campaigns and A/B test funnel components, improving email opt-ins and conversions. Additionally, ClickFunnels aids e-commerce integration, allowing you to send cart abandonment emails and product recommendations.
10. Benchmark
Benchmarking in email marketing involves comparing your campaign performance metrics, like open rates and click-through rates, with industry or competitor averages
. This practice helps assess your email marketing effectiveness, set achievable goals, and identify areas for improvement. By gauging your performance against benchmarks, you can refine content, design, segmentation, and timing strategies. It also aids in resource allocation decisions and validates your email marketing ROI. Effective benchmarking requires choosing relevant industry-specific benchmarks and adjusting strategies accordingly to enhance campaign results and maintain competitiveness in the ever-evolving email marketing landscape.
How does email marketing work
Email marketing operates as
a strategic communication channel that starts with building a list of opted-in email subscribers
. This list is often segmented to enable targeted messaging. Email marketers create content tailored to their audience, encompassing text, visuals, links, and calls to action, aiming to provide value.
Personalization is a key component, allowing for individualized messaging. Automation tools facilitate the
timely delivery of emails, triggered by specific actions or schedules
. These emails are sent via email marketing platforms that handle technical aspects. Performance tracking through metrics like open rates, click-through rates, and conversions helps gauge the effectiveness of campaigns.
Email marketers use these insights to
optimize content, timing, and targeting
. Compliance with email regulations is essential, as is respecting recipients' privacy and providing clear opt-out options. Email marketing is an iterative process that adapts to changing audience preferences, making it a potent tool for businesses to engage, inform, and persuade their audience.
Conclusion
The choice of the best email marketing tool depends on your specific needs and goals. Small businesses and beginners might find Mailchimp, MailerLite, or AWeber suitable due to their user-friendly interfaces and affordability. More advanced users or larger businesses may prefer ActiveCampaign, HubSpot, or Moosend for their advanced automation and CRM capabilities. It's essential to carefully evaluate each tool's features, pricing, and customer support to determine the best fit for your email marketing strategy. Additionally, consider your long-term scalability and integration requirements when making your decision
---
You can also visit related blogs: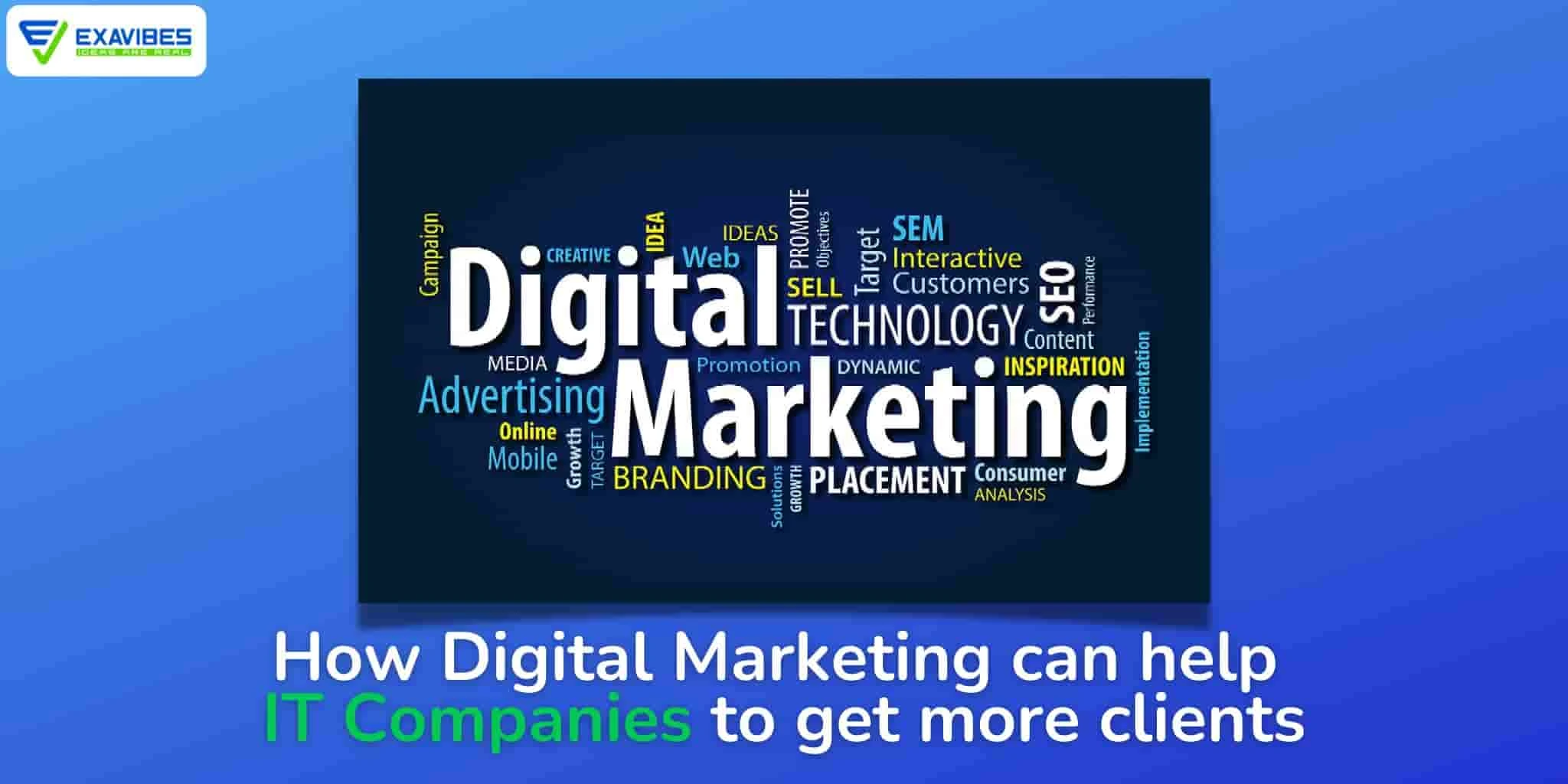 09-May-2022 | 12:40:30
Exavibes Services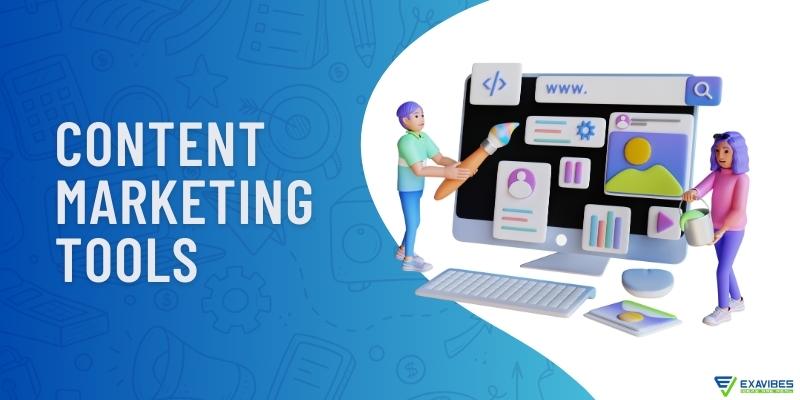 16-Sep-2023 | 13:15:16
Exavibes Services
---