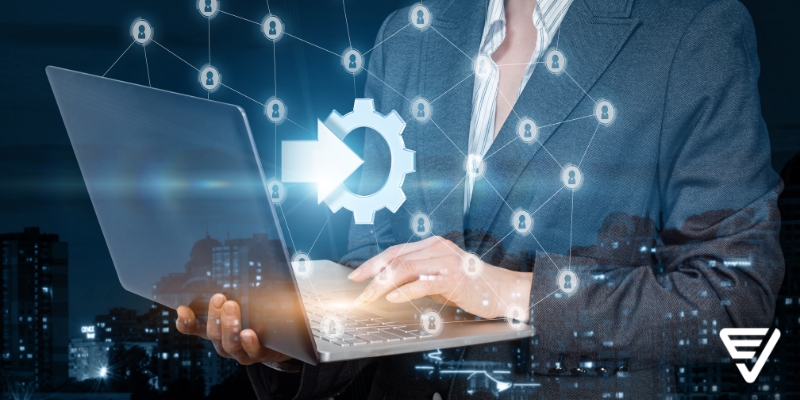 15 Ways To Protect Your E-commerce Website From A Cyberattack
The dynamic realm of e-commerce brings security as the biggest factor of concern. This guide talks about fifteen vital strategies that you can apply like routine updates and SSL encryption to advanced measures like Content Security Policy. Fill your can of protection with knowledge to fortify your website by fostering trust and security in the evolving landscape. Elevate e-commerce defense strategies that ensure your online store with a shield of protection against cyber threats and instill unwavering trust in your customers.
How Cyberattack Harm Your E-commerce Website
Cyberattacks can occur in your e-commerce through various avenues. Common methods include exploding vulnerabilities in outdated software, conducting phishing campaigns to target the credentials of the user, injecting malicious code by compromised plugins, or executing distributed denial-of-service (DDoS) attacks to overwhelm servers. Understanding these entry points is important for implementing robust security measures in your e-commerce website.
Ways to Protect Your E-commerce Website From a Cyberattack
Applying these practices fortifies your e-commerce site against any possible cyber threats. From regular updates and SSL encryption to user training and continuous monitoring, these practices ensure a good defense from cyberattacks. Secure your online store and instill confidence in customers with proactive security measures.
1. Update and Patch Regularly
Keeping your e-commerce platform, plugins, and software updated is the foremost step in defense against cyber threats. Regularly updating them often includes security patches that address vulnerabilities. Additionally, consider implementing some automated update system for streamlining the process and ensuring timely protection against any emerging threats.
2. SSL Encryption
Implementing Secure Socket Layer (SSL) encryption is important for protecting sensitive data like customer information and other payment details. Obtaining an SSL certificate ensures that your data is transmitted between the user's browser and your website is well-encrypted. This makes it harder for attackers to intercept. Moreover, a prominent display of SSL indicators on your site instills confidence in visitors and reinforces their commitment to security.
3. Strong Password Policies
Enforce strong password policies for both customers and admin accounts. Encourage the usage of complex passwords that have alphabets, numerals, and symbols, and implement multi-factor authentication to add an extra layer of security. Moreover, regularly prompt users to update their passwords and give them guidance for creating robust and unique credentials.
4. Firewalls and Security Plugins
Use a firewall and security plugin for monitoring and filtering the incoming traffic. These tools can be very useful and they may help to block malicious attempts to access your website and provide real-time protection. Additionally, it configures your firewall settings to log and analyze traffic patterns by enabling you to identify potential threats and adjust your security strategy accordingly.
5. Regular Backups
Regularly back up your website's data and files. In any event of a cyberattack, having an up-to-date backup ensures that you can quickly restore your website to a secure state. Moreover, store backups in multiple locations including your offsite servers or cloud storage to avoid the possibility of data loss in case of a server compromise.
6. Payment Security
If there are any payment processes on your website, adhere to Payment Card Industry Data Security Standard (PCI DSS) compliance. Use some secure payment gateways and never store any sensitive payment information on your servers. Moreover, keep your payment processing tools aligned with the latest industry security standards and regularly review them.
7. Monitoring and Auditing
Use some monitoring system for tracking your website's activity and detect any unusual patterns occurring. Regularly audit the security settings and configurations of your website to identify and address possible vulnerabilities. Moreover, establish automated alerts for notifying your security team about any suspicious activities, enabling a swift response to potential threats.
8. Employee Training
Train your employees on a security best practice for preventing social engineering attacks. Ensure that they are well aware of the risks associated with phishing emails and other common tactics used by cybercriminals. Also, conduct simulated phishing exercises periodically to test and reinforce your team's ability to recognize and resist social engineering attempts.
9. Limit User Access
Do not give access to sensitive areas in your website to anyone. Implement the principle of the least privilege for minimizing the possible impact of a security breach. Moreover, regularly review user access permissions to adjust them based on changes in the roles or responsibilities of your organization.
10. Incident Response Plan
Develop a comprehensive incident response plan to guide your team in the event of any security incident. This plan can include steps for identifying, containing, eradicating, recovering, and learning from security breaches. You should also conduct regular drills and simulations to ensure that your team is well-prepared to execute the incident response plan effectively.
11. Regular Security Audits
Conduct a regular security audit to identify and address any potential vulnerabilities. This proactive approach helps you to stay ahead of emerging threats. Engage external security experts from the industry to periodically conduct penetration testing and provide independent assessments of your website's security posture.
12. Collaborate with Security Experts
Consider working with cybersecurity experts or firms that specialize in e-commerce security. They can provide you with additional insights, conduct security assessments, and recommend tailored solutions for your e-commerce store. With this, you will also stay informed about the latest cybersecurity trends and collaborate with industry experts to continuously update and enhance your security measures in response to evolving threats.
13. Content Security Policy (CSP)
Apply a Content Security Policy to mitigate the risks that are associated with cross-site scripting (XSS) attacks. A well-defined CSP helps to control the sources on which various types of content can be loaded, to reduce the likelihood of malicious scripts executing on your website. Regularly check and update your CSP directives for adapting to changing security requirements and potential emerging threats.
14. File Upload Security
If your e-commerce store allows file uploads, implement a robust security measure for preventing malicious file uploads. Use this file type verification, size limitations, and malware scanning to ensure that user-generated content doesn't cause any threat to your website. Moreover, consider using strong user-uploaded files in a separate and secured location to minimize the impact of any possible security breaches.
15. Continuous Security Monitoring
Create a continuous security monitoring process for detecting and responding to threats in real time. Utilize intrusion detection systems (IDS) and security information and event management (SIEM) tools for monitoring unusual patterns or suspicious activities. Regularly analyze the logos and conduct a good investigation to mitigate any identified security incidents to enhance your website's overall security posture.
Platforms that Specialize in Providing Security Solutions for E-commerce websites
1. Sucuri
Sucuri has a security service that has been extended beyond a website or a firewall. (WAF) and malware scanning. It has kept a focus on proactive threat detection and removal, Sucuri gives real-time monitoring, incident response, and post-hack remediation to ensure a resilient defense against any evolving online threats.
2. Cloudflare
In addition to DDoS protection and web application firewall (WAF), Cloudflare's security suite integrates seamlessly with its content delivery network (CDN), optimizing website performance while defending against cyber threats.
3. Akamai Kona Site Defender
Akamai's Kona Site Defender goes beyond traditional web application firewall (WAF) capabilities. It has an emphasis on bot management, which employes advanced behavioral analysis for distinguishing between legitimate and malicious bots to ensure accurate threat detection.
4. Wordfence
Wordfence is specifically made for the WordPress website, its security plugin offers features like firewall protection, malware scanning, login attempts, and real-time threat intelligence.
5. Comodo Cybersecurity
Comodo's cybersecurity solutions extend beyond web application firewalls and malware analysis. They have their SSL certificate services to enhance trust and encryption of online transactions. Comodo's holistic approach has threat containment and response for reinforcing e-commerce website security through a combination of preventive measures and reactive strategies.
Conclusion
Securing your e-commerce site is important in the dynamic digital landscape. This guide covers crucial strategies, like routine updates and advanced security measures like Content Security Policy. By implementing these practices, you can fortify your online store against cyber threats, which fosters trust and resilience. Elevate your defense and ensure a secure e-commerce environment in the evolving digital era.
---