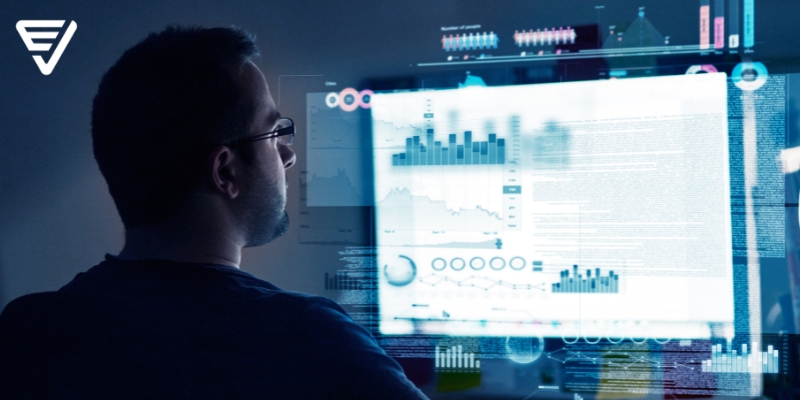 How To Manage Your E-commerce Website Inventory
In the e-commerce world, looking for effective inventory management is a linchpin that gives a smooth running of your e-commerce store. A well-organized and optimized inventory system ensures that you have all the right products in stock and contributes to customer satisfaction and business prosperity. From this blog, you'll learn some key strategies and best practices to help you master the art of inventory management.
Why do You Need an Inventory Management?
E-commerce management is the backbone of online success. It offers centralized control and efficiency in handling inventory, orders, and customer data. It streamlines the process, automates order fulfillment, and provides valuable analytics for well-informed decision-making. These integrated customer relationship management features, create strong customer connections. Security measures that it has, protect the sensitive data to ensure compliance. This is an essential tool that saves time and also positions businesses for scalability and gives them a competitive edge in the dynamic world of online retail.
How to Manage Inventory of Your E-commerce Store?
To manage your e-commerce store's inventory, you need to implement a robust system, categorize products, set reorder points, and conduct regular audits. Give priority to items that are fast-selling, use seasonal forecasts, and integrate with suppliers. Try to implement a Just-in-Time approach, give limited-time promotions, and monitor key metrics to ensure optimal inventory and satisfaction of customers.
1. Implement a Robust Inventory Management System
Put some finances in a reliable inventory management system. This is a first step towards success. Choose a system that integrates seamlessly with your e-commerce platforms and gives real-time updates on stock levels. This will keep you informed about inventory status, reduce manual errors, and streamline your overall business operations. Moreover, try to get some cloud-based solutions for easy accessibility from anywhere, this ensures flexibility in your management approach.
2. Categorize and Organize Your Products
Divide your products in accordance with their categories to create a well-organized inventory structure. This makes easy locating of items, tracks sales trends, and manages stock levels effectively. Use product codes, SKUs, and barcodes for easy identification and faster processing. Implement a user-friendly interface that can enhance the efficiency of your team, to make navigation and management more intuitive.
3. Set Reorder Points and Restocking Alerts
Determine optimal reorder points for each product to avoid running out of stock. You can also set up some automated alerts to notify you when inventory levels drop. By using this proactive approach, you can ensure that your products get restored before becoming unavailable. This will also prevent you from missing sales opportunities. Try to regularly review and adjust reorder points based on the changes in market demands and seasonal variations to maintain a dynamic and responsive restocking strategy.
4. Regularly Conduct Inventory Audits
Perform regular audits for accuracy. Schedule periodic physical counts of inventory for cross-checking with your system's records. This will help you to identify discrepancies like shrinkage or discrepancies in the recorded stock levels to ensure that your inventory data and tool remain reliable. Embrace the technologies by incorporating RFID or barcode scanners in the audit process to speed up the verification and minimize human errors.

5. Prioritize Fast-Selling Products
You must identify your best-selling products and prioritize their stocking and fulfillment. This makes sure that the most popular items in your store are constantly available to customers, boosting their satisfaction and maximizing revenue. Sales analytics can be used for this subject to track the performance of your product and adjust stock levels in accordance with that. You can take this to your advantage by implementing a dynamic pricing strategy for high-demand products to optimize profit margins while meeting customer demands.
6. Utilize Seasonal Forecasting
Factor in seasonality while managing your inventory. Analyze all the historical sales data to anticipate demand fluctuations during the peak seasons. Keep your stocks adjusted accordingly to prevent overstockage or understockage of products. Leverage machine learning algorithms to enhance your season forecast accuracy, which enables your business to adapt swiftly to changing market trends and capitalize on opportunities that come with the season.
7. Implement a Just-in-Time (JIT) Approach
Adopt the Just-in-Time approach for the inventory management process, where you can only order and stock products when they are needed. This minimizes the costs that come with storing the products and also reduces the risk of obsolete inventory. Moreover, it also needs precise forecasting and a reliable supply chain that coordinates well with the demand. Collaborate with suppliers closely and explore real-time data sharing to enhance the efficiency of your JIT approach, to ensure a seamless and responsive inventory replenishment process.
8. Integrate with Suppliers and Vendors
Create a seamless connection with your suppliers and vendors. This integration will allow for a more real-time update on product availability, pricing, and delivery schedules. This gives you ease in making informed decisions to maintain a healthy relationship with your supply chain partners. Implement some automated order processing systems to streamline communication and minimize order processing times, which fosters a mutually beneficial relationship with suppliers.
9. Offer Limited-Time Promotions and Discounts
You can create exciting offers on products that are stuck or slow-moving or have excess inventory. Create a sense of urgency by adding a label of a limited-period offer. This helps to clear out the surplus of stocks and also attracts customers with a good deal. The trick here is to communicate about the limited nature of promotion effectively. Use social media platforms and email marketing to effectively promote these limited one-time offers that create a sense of excitement and drive traffic to your e-commerce site.
10. Monitor and Analyze Metrics Regularly
Keep a close eye on key inventory metrics like turnover rates, carrying costs, and sell-through rates. Regularly analyze these metrics to get valuable insight into your inventory's health and help you make a data-driven decision for optimizing your operations of e-commerce. Use some customizable dashboards and reporting tools for visualizing and interpreting your inventory metrics to enable quick identification of trends and opportunities for a continuous improvement in inventory management strategy.
Which Tools Can be Used for Inventory Management?
Inventory management tools are critical for the efficiency of a business. TradeGecko integrates inventory, orders, and channels seamlessly. Fishbowl syncs with QuickBooks for advanced control. Zoho Inventory suits every small and medium-sized enterprise for exploring multi-channel selling. Cin7 gives a cloud-based solution and ShipStation streamlines order fulfillment and shipping processes. These tools take your business to the next level by optimizing its inventory management effectively.
1. TradeGecko

This is a comprehensive platform that offers seamless inventory, order, and channel management. TradeGecko empowers businesses with its real-time insights, to ensure optimal control over their operations. It has a user-friendly interface that simplifies complex inventory tasks to make it a valuable tool for businesses seeking efficiency in their ecommerce processes.
2. Fishbowl

Fishbowl, integrated with QuickBooks gives a seamless inventory management tool with advanced control features. This integration streamlines financial and inventory management processes by enhancing accuracy and efficiency. Fishbowl Inventory is particularly beneficial for businesses who are looking to synchronize their financial and inventory data together, seamlessly.

3. Zoho Inventory

Zoho Inventory serves to the needs of small to medium-sized businesses, that offer a comprehensive solution for multi-channel selling and order fulfillment. With its user-friendly features, Zoho Inventory enables businesses to efficiently manage their inventory on various sales channels, to provide a cost-effective solution for growing enterprises.
4. Cin7

Cin7 comes out as a cloud-based inventory management solution with versatile integration capabilities in various e-commerce platforms. Its adaptability and scalability make it a preferred choice for businesses to conduct seamless functions by providing a centralized platform for efficient inventory tracking and management.
5. ShipStation

ShipStation keeps its focus on simplifying the complex processes of order fulfillment and shipping of e-commerce businesses. It has a user-friendly interface that anyone can use with its robust features. ShipStation streamlines shipping logistics by automation of tasks and ensures the timely delivery of products. This makes it the most essential tool for businesses aiming to enhance their customer satisfaction through efficient order processing and delivery.
Conclusion
Mastering inventory management is important for sustained success. An e-commerce management system becomes like a backbone to offer centralized control and efficiency. By implementing robust strategies and using tools like TradeGecko, Fishbowl Inventory, Zoho Inventory, Cin7, and ShipStation, businesses can efficiently optimize operations, foster good customer connections, and position themselves for scalability and competitive advantage in the dynamic world of online retail.
---